WWE 2K22 Early Access Covers, Pre-Orders And Details May Have Been Leaked Ahead Of Reveal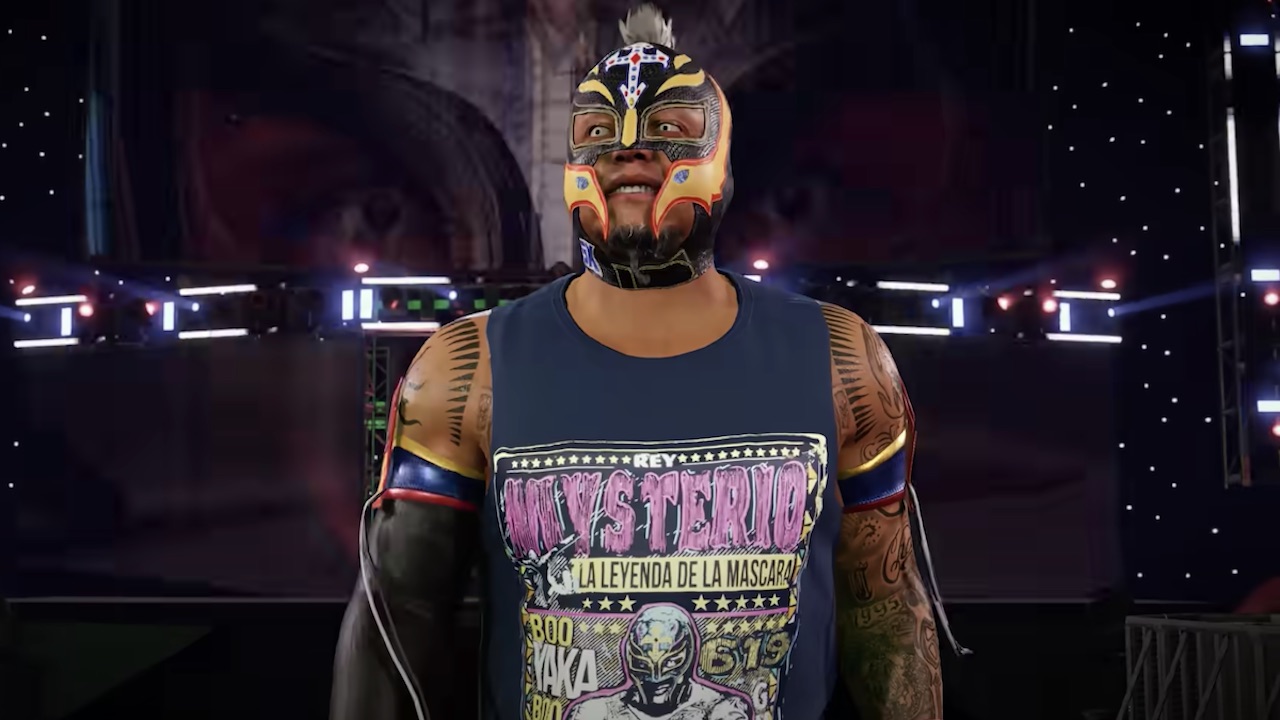 Fans waiting to see who would be on the covers of WWE 2K22 may have gotten some spoilers answering this question. An individual online appears to have leaked details about the upcoming WWE 2K game, along with images of several different covers. Additionally, some WWE 2K22 pre-order details have surfaced. Here's what we know so far ahead of the official reveal.
WWE 2K22 Cover Stars Leaked Online?
The last time fans got a WWE 2K video game was 2020's WWE 2K Battlegrounds, plus an arcade-style wrestling game with missions. However, many fans are hungry for the return of the flagship WWE 2K games, as there has been a hiatus since the release of WWE 2K20 in October 2019.
On Saturday, June 15, a tweet arrived via Nils Ahrensmeier in which he shows several different covers for the upcoming WWE 2K22 match. These covers show WWE Superstar Rey Mysterio on the front in a dazzling display.
One cover has a picture of Mysterio wearing his colorful mask. The other cover is more of an action pose with Rey flying through the air with light trails of different colors behind him.
On his Twitter bio, Nils identifies himself as an 18-year-old writer and also suggests people "DM" people for advice on technology, journalism and politics. While the covers haven't been revealed or confirmed by 2K, they would make sense. Rey Mysterio appeared in last year's WWE 2K22 teaser that fans saw for the upcoming video game.
By the way, Rey might be one of the many WWE 2K22 cover stars, as Nils gave some other interesting details about the other editions of the new game.
Additional Details Leaked For Pre-Order, Undertaker Edition
Based on the additional tweets that Nils posted below the cover images, there will be three editions of WWE 2K22. In addition to a standard edition of the game, there will be a WWE 2K22 Deluxe edition. These are most likely the two covers featured above with Rey Mysterio.
However, there's also the nWo 4 Life Edition which would feature the iconic stable of superstars who donned black and white and broke into that funky guitar music. It could give extra cover stars for the game, unless it's just the nWo logo on the front.
Nils' tweet also mentions a special pre-order bonus called The WWE 2K22 Undertaker Immortal Pack. His tweet suggests this is coming with WWE 2K22 Deluxe Edition and the nWo 4 Life Edition of the game.
This Undertaker Immortal Pack will include "three additional Undertaker characters: Phantom Mask Undertaker, Lord of Darkness Undertaker, Boneyard Match Undertaker, MyFACTION EVO Cards for Undertaker, and MyFACTION perks and bonuses."
The other important detail mentioned is a 3-5 day early access available on March 8th. This would appear to put WWE 2K22's official release date as either Friday March 11 or Sunday March 13. Friday obviously makes more sense there, so March 14 could also be a potential date, or even Tuesday March 15.
Keep in mind that the above "leaked" WWE 2K22 covers and pre-order details are unconfirmed, so take the information with a grain of salt. Most likely, 2K will officially unveil the covers, pre-order, and other details in the coming weeks, leading up to the release date.
Visit VGR's WWE page for more information on the latest WWE 2K game news.