Live performances are back at the Wexford Festival Opera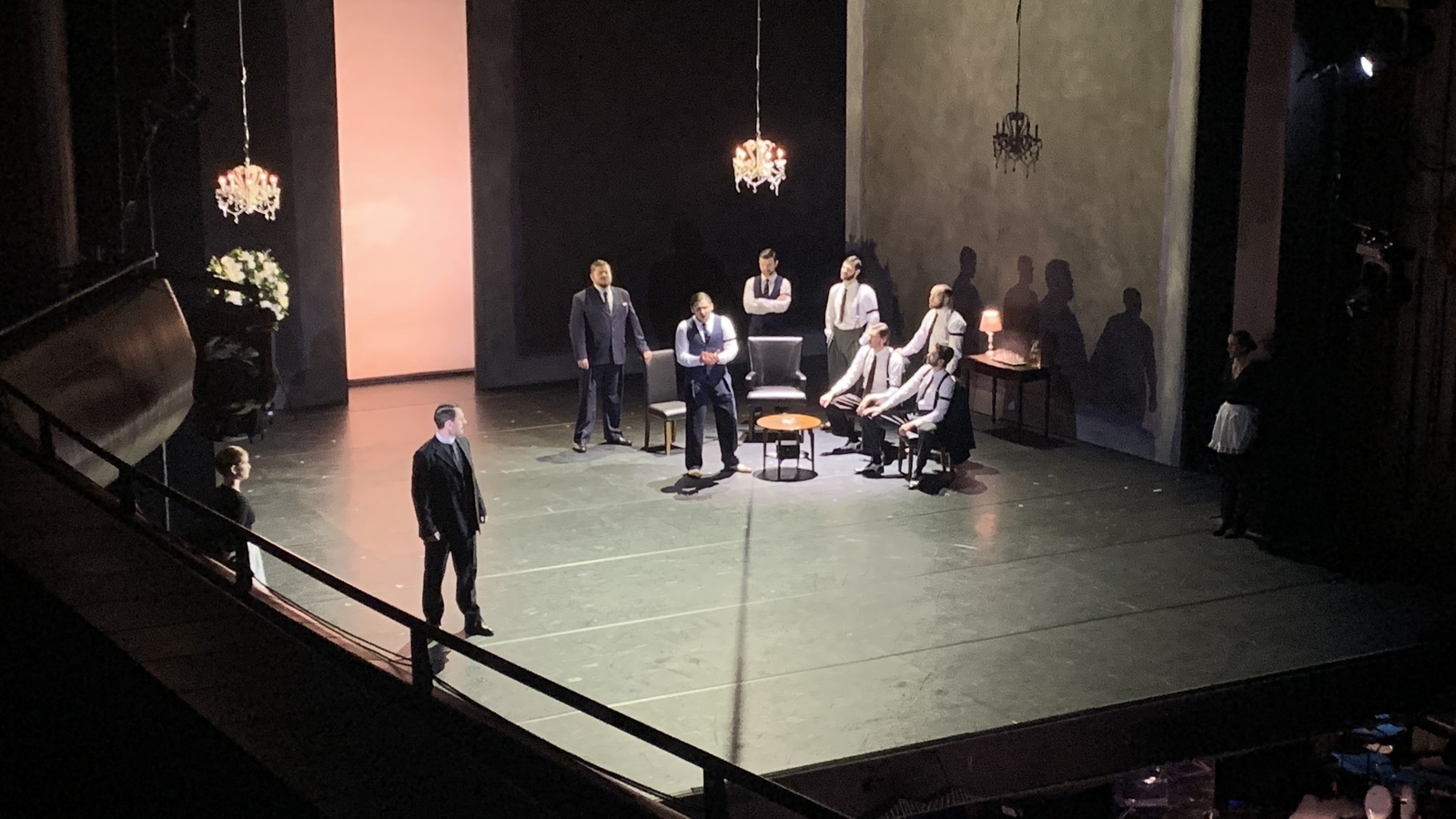 It's been 70 years since the Wexford Festival Opera premiere and opening night tonight saw a return to live performances after covid-19 restrictions pushed last year's event online .
Shakespeare in the Heart is the theme of the 2021 festival and one of this year's productions is I Capuleti ei Montecchi, a tale of the famous tragedy Romeo and Juliet of the Bard, by 19th century composer Vincenzo Bellini.
This will have its first of four performances on Thursday afternoon, following Edmea's opening night production tonight at the National Opera.
Another major opera that will be enjoyed by audiences over the next 13 Days and Nights is A Midsummer Night's Dream, the story of which is inspired by the life of William Shakespeare; Ein Wintermarchen and the 47th Saturday.
"To have people back, to have the audience back and to feel the energy of the audience is fantastic."
Then there are the noon recitals, a gala concert on Sunday evening; Dr. Tom Walsh's lecture on Friday next week with Colm Tóibín; interviews and other pop-up events.
Artistic director is Rosetta Cucchi who took over from David Agler following the 2019 festival but had to direct most of the material online last year.
"Eighteen months have passed since I was appointed artistic director and last year was still a festival, in a very difficult time, but we did it," she said.
"We enjoyed this festival, but now to have people back, to have the audience back and to feel the energy of the audience is fantastic."
Audiences will be at 60% capacity this year, described as "quite a few" by Rosetta, with everyone kept safe, socially aloof, and wearing masks throughout performances. "It's a safe place, it's a place where we keep it safe.
"It's touching, I'm telling you, it's really touching," she said of the return to performing arts. "Everyone: artists, creative teams, technicians, everyone is ready to go. It's our feeling today, everyone is ready to go, so go for it."
There are many reminders around the opera house of the 70-year history of this world-famous event, as well as volunteers who have been there for many, or some, of those years.
Sandra Harris moved from Dublin to Wexford several years ago and got involved in order to immerse herself in the community.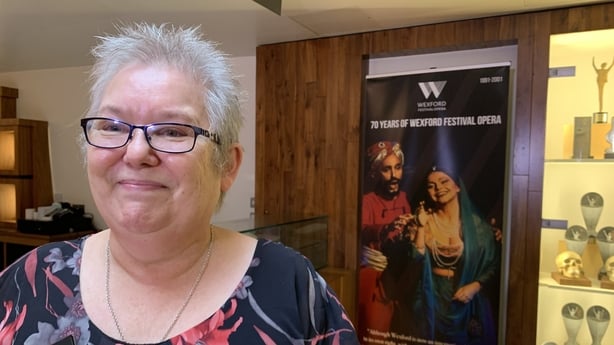 "There is such a great team and it's so much fun. You meet people from all walks of life that you would never have met before. I'm not an opera buff or anything, I am not. I don't know much about it but I know what music I like and I know I like to listen to it.
When you come in [to the opera house] looks like it's just part of the street. But it keeps opening up and opening up and opening up. I love that part, I love the feeling of coming in and everyone in their finery and everything. I like this."
Peter Hussey was "volunteer" when he took over the management of White's Hotel in 1977 and discovered that joining the festival was seen as part of the job. He has since been a sort of liaison between the hotel sector and the festival; a driver; a reception manager; among other roles.
"I ended up living across the street from the hotel, the festival chairman lived across the street right in front of me and the founder lived around the corner. So I lived on what is called Wexford the "cultural backbone" of Wexford.
"Rather than telling me who is our most important [hotel] clients could be, I had a really long briefing on the subject of the Wexford Opera Festival which, in the minds of my new employers, seemed to be more important than the number of touring coaches we might have to to come."
Faces like this will be out for the rest of the month as the festival runs through the closing night on October 31st with Edmea's latest production.