15 covers of iconic songs by Mary J. Blige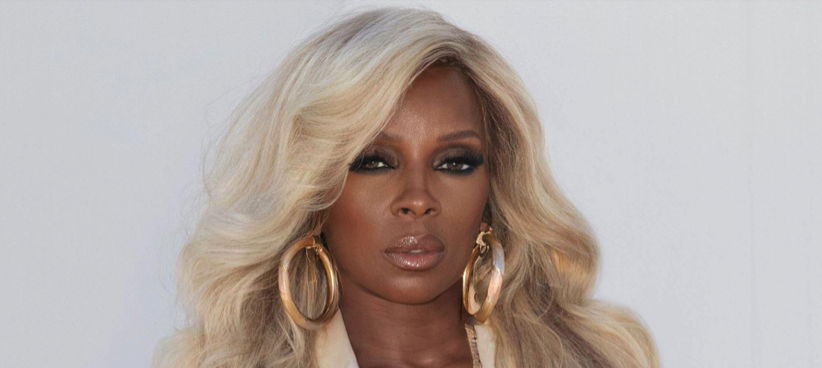 Mary J. Blige is a beloved icon.
Having had the credentials of a bonafide star ever since she hit the music map in the early 90s, the legendary singer can explain R&B's most reliable discography.
Among Blige's big hits and other iconic album cuts are legit remakes, all responsible for cementing her iconic status.
Before Blige Accepts the Icon Award at This Year's Billboard Music Awards, Hosted by Sean "Diddy" Combs, Ranked R&B Runs Through 15 of His Most Iconic Covers – in no particular order.
"Don't Let Me Be Misunderstood" (2015)
Blige had the role of Nina Simone in a biography based on her life and career. Then, for unknown reasons, she was replaced and had to put in years of study for the role in a sultry, adult R&B version of a song made famous by Simone.
"I'm Going Down" (1994)
If there's a song by another artist or band that Blige could claim as her own, this update on a late '70s classic popularized by Rose Royce for the car wash soundtrack would it. She doesn't even have to sing "I'm Going Down" at concerts anymore. The crowd does all the work.
"An Unforgettable Night" (2014)
Featured on the Think like a man too soundtrack, one of two albums Blige released in 2014, this ultra-catchy take on Shalamar's '80s party entrance was one of his most sleepy covers. An ambitious blast from the past taken from an album that deserved more praise.
"I'm in Love" (1999)
Married is a hard soul album in every way, a distinction inferred from Blige's over-loving recreation of The Gap Band's 1979 gem. Without difficulty, Blige's harsh voice transforms into a Charlie Wilson impersonator, giving Silent Storms programmers a recurring tune for their after-dark playlist.
"Reverie" (2001)
In a 2001 VH1 Diva event saluting Aretha Franklin, Blige performed on stage with the Queen of Soul. But ahead of their duet moment, Blige delivered a raucous rendition of Franklin's amorous favorite. She added some fierce scats to spice up her version. Let's not forget: three years earlier, Blige had covered "Day Dreaming" for his live album, Round.
"Hello it's me" (2007)
Everything about Blige's Growing pains album was phenomenal, especially the overseas editions. Mark Ronson added a sophisticated arrangement to it to complement its soft, warm tone for this stab at a masterpiece written and recorded by Todd Rundgren many years ago.
"Sweet Thing" (1992)
When Blige entered the musical game, female power comparisons followed. Chaka Khan was one of them. As a Khan fan, it was no surprise that Blige was on board when he was cast to tackle such a special Rufus song with Chaka Khan's catalog.
Blige's acclaimed remake ultimately sparked a bond between her and Khan, leading to subsequent interactions, shoutouts and a Grammy win.
"Before I Let You Go" (2009)
Talk about getting chills. Blige gave an unmistakable reimagining of Maze with Frankie Beverly's timeless song for a tribute album honoring their banner cuts. A close second to the band's original version for sure.
"Our Love" (1997)
It seemed almost obligatory, at least in the '90s, for Blige to revisit the trusty record bin and make himself any oldie she chose. This seemed to be the case on share my world when Blige released a goodie from Natalie Cole's 1977 LP, Grateful. If there is one thing to say about Blige and this cover, it is that she knew how to mix with the best of soul music and was able to introduce it to the new generation.
"One" with U2 (2005)
After seven years, Blige reunited with U2's Bono for the second time, not for an inspiration directed by Kirk Franklin & The Family, but for an amplified rendition of U2's beloved 1992 cut from their album. Achtung Baby. Today, "One" is as much a Blige song as it is a U2 song.
"Let No Man Cut to Pieces" (1999)
Long before Blige moved to the UK and recorded club and soul music with a few newcomers, she returned in the late 70s in 1999 to record this beloved disco jam presented by First Choice . Blige would kiss the Philadelphia soul band ring again to generate a Billboard Adult R&B hit ("Only Love") in 2018.
"Love Changes" with Jamie Foxx (2005)
When Blige and Jamie Foxx weren't treating the Billboard 200 No. 1 spot like a revolving door in the winter of 2006, the two were making and playing sweet music together. Foxx invited Blige on a faithful journey in 1978 to explore one of the famous songs from Mother's Finest, reworked a few years later by Kashif and Meli'sa Morgan.
"Gotta Be Real" (2004)
Movie soundtracks aren't what they used to be. Blige had everyone in theaters to watch 2004's shark story feel the nostalgia with a modern revamp of Cheryl Lynn's 1978 hit. It's a crime that this issue featuring Will Smith is available on streaming platforms.
"Like" with George Michael (1999)
Label politics can be the downfall of a major pop hit. In an interview with Rated R&B, Blige's former Kirk Burrowes said George Michael called Blige to do this Stevie Wonder smash again. However, Jay Boberg, the president of MCA Records at the time, closed the curtain – at least in the US – on what might have been Blige's first crossover hit.
"Never Too Much" (2005)
Blankets can be tricky business. Not every artist should touch a classic if they can't keep it close to the original or put their spin on it. Here, Blige does justice to the late Luther Vandross for J Records' 2005 tribute album.